Expiditionary Buildings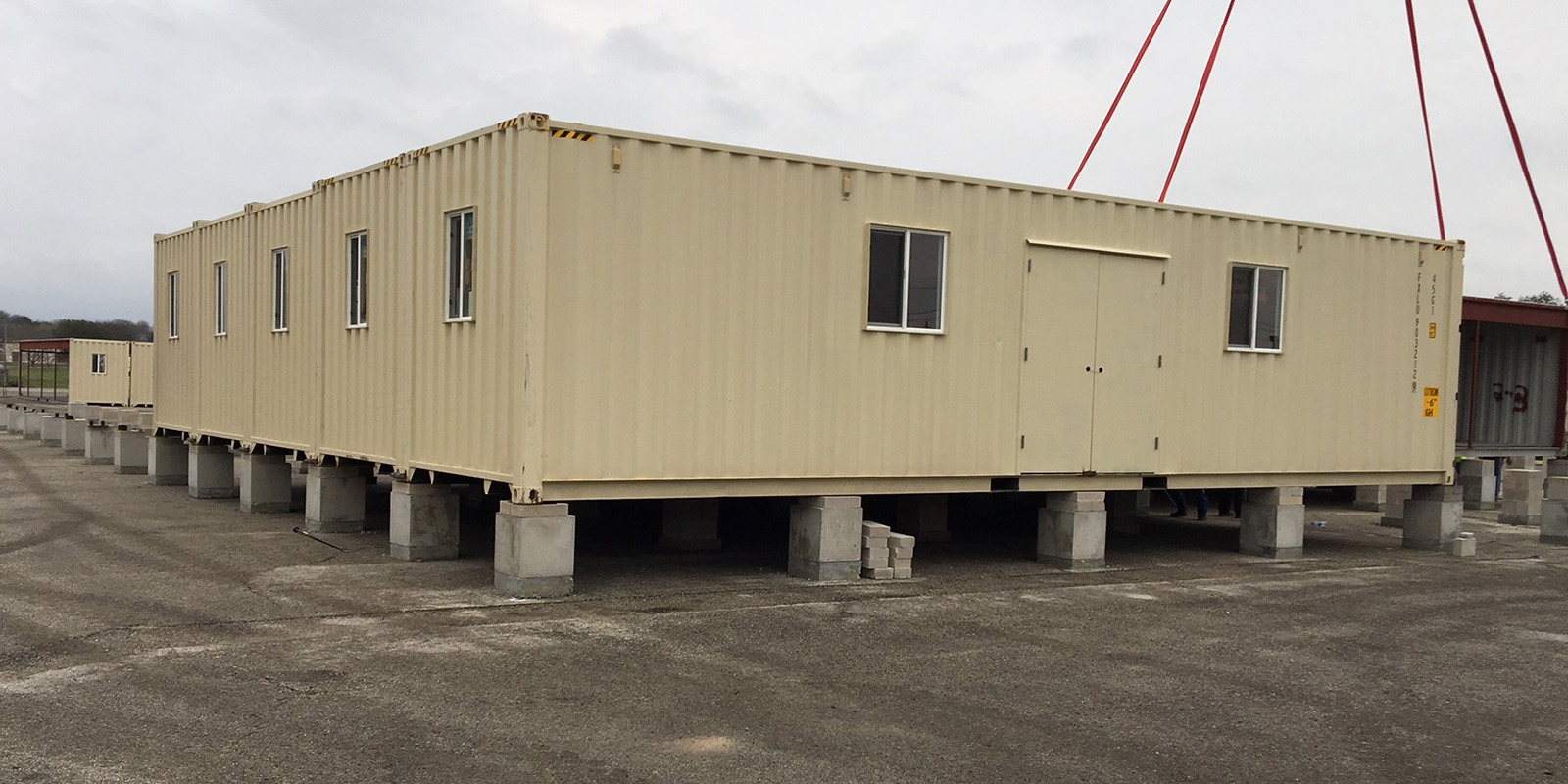 The use of standard and modified shipping containers (SeaCans) allows a modular approach to creating facilities that can be transported across oceans and rapidly erected at remote sites all over the world. Applied Engineering has recently participated in conceptual design for such buildings and then applied those concepts to multiple applications with detailed designs. Detailed designs were developed for the following types of prototype buildings:

• Open space
• Dormitory
• Hygine (showers, toilets, laundry)
• Food prep/dining
• Laundry
• Medical

In an extreme climates, the building envelope is important. Insulation systems were considered first. Multiple levels of insulation options were developed for potential climates ranging from -47 degrees during winter to 113 degrees F during summer.

Next, customary paradigms were challenged, like shower time and method, bathroom habits, and other factors that could lead to decreased water usage. Low-flow water fixtures were obviously a design component. Water heating methods and options were scrutinized. Since utility infrastructure would also be mobilized, minimizing those needs was a design factor.

Insofar as possible, mechanical components were designed to ship in-place; however, some accommodation was made for field-fabricated, exterior installation. Limited headroom required creative methods (and sometimes compromises) for air distribution. Toilet exhaust, kitchen and dryer exhaust, and resultant makeup air were all significant design challenges.

Finally, coordination with site electrical, waste, and water-side utilities was made to complete a site coordinated building solution. The skill sets that Applied Engineering brought to this type of project are the same skills needed for many challenging project in other market sectors. We were pleased to be a part of this design and construction team and look forward to applying what we've learned to other challenging projects!