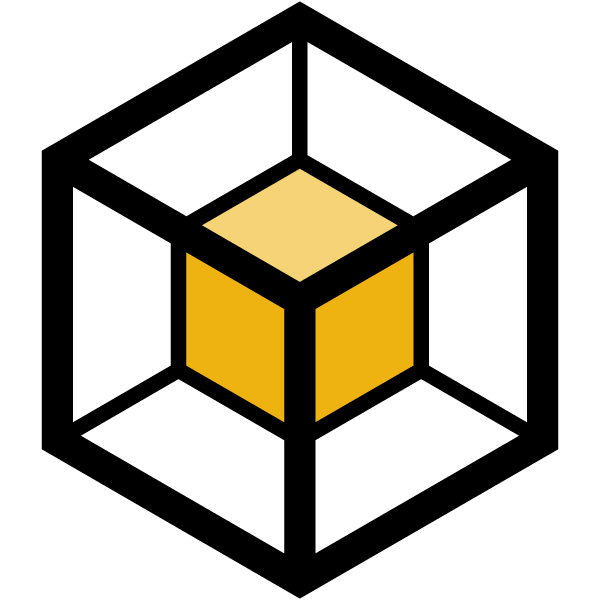 Projects
Our Most Recent Designs
Applied Engineering has a long project resume, having completed well over 1,000 projects since its founding. We work in diverse markets, always striving to deliver quality design at a competitive fee. Our knowledge of the mechanical disciplines is backed up by knowledge and experience with construction techniques and processes. Construction administration is an integral part of the process and we participate as contributing partners in that phase.
Tennessee has enjoyed growth in the automotive sector, especially with primary assemblers Nissan, General Motors, and Volkswagen located within the state. In addition many sub-assembly companies supply these manufacturers from geographically nearby cities and towns. Other industry provides indirect support to automotive and other sectors with plastic, metalwork, and castings. We are proud of our contribution to this success and look forward to continued relationships with many firms.
Lokar Performance Products, Knoxville, TN
Volkswagen Southeast Regional Distribution Center (LEED Silver), Roane County, TN
SL America – Chassis Plant, Anderson County, TN
SL America – Lighting Plant II, Anderson County, TN
HP Pelzer Automotive Systems, Athens, TN
Denso Manufacturing – Chilled Water/Ice Storage Plant – Maryville, TN
Denso Manufacturing – Melt Furnace Dust Collection, Maryville, TN
Denso Manufacturing – Die Cast Dust Collection, Maryville, TN
E&E Manufacturing Plant, Athens, TN
Colortech Plant One-A Building, Morristown, TN
Techmer PM Dust Collection, Clinton, TN
Colortech Plant One HVAC Upgrade, Morristown, TN
Colortech Plant Two Piping Renovations, Morristown, TN
Colortech Plant Two Chiller Plant Replacement, Morristown, TN
Koide Tennessee, Maryville, TN
Adler Pelzer Plant Expansion, Athens, TN
Buildings and plants that have chilled water systems depend on efficient operation of that equipment. Inefficiency means higher utility cost. Most operating chilled water plants have many opportunities for savings. New plants should be designed and commissioned to operate with efficiency. Our knowledge of hydronics, controls, and commissioning allows us to optimize a chilled water system for ideal operation and minimal operating cost.

Since our first four-chiller plant in 1995, Applied Engineering has specialized in central plant design and is now renovating some of those past projects. Following are recent examples of completed central plant projects.
Rockford Manufacturing, Rockford, TN (Commissioned 2020)
This Rockford, Tennessee based textile manufacturer has been in operation since 1854 and is the oldest continuous operating industry in Tennessee. Their existing plant chillers were approximately 35 years of age and needing replacement. Two new air-cooled chillers, 500-tons each, were installed on the plant roof and the plant chilled water piping was renovated for the new service. Polypropylene piping was used on the roof to minimize weight. A new control system was added in the equipment room and controls for the four plant air washers were networked together.

Volunteer Mechanical was our partner in construction.
Denso Manufacturing Building 101, Maryville, TN (Commissioned 2018)
After 27 years of operation, the air handling units for the 600,000-square foot Building 101 were showing some age. While the custom-built units were still in good condition, the condensing sections were reaching the end of their life. Applied Engineering was selected to renovate these air handlers with chilled water coils and add a new 3,200-ton chiller plant to the facility.

The chiller plant featured five, 500-ton chillers and 700 effective tons of ice storage tanks, selected to maximize the use of off-peak electric rates and reduce the cost of electric use. Another cutting-edge feature was the use of polypropylene piping, located on the roof of the facility. Over 7,500 feet (1.5 miles) of piping was installed, avoiding interruptions to plant production, and reducing weight on the roof.

The plant was designed for a minimum temperature difference of 19 degrees and was successfully operating at a 21-degree difference after initial commissioning.

Del-Air Mechanical was our construction partner.
Denso Manufacturing Building 202, Maryville, TN (Commissioned 2019)
As part of an effort to support automotive instrument cluster production, Denso found that additional process chilled water capacity was needed. A two-chiller, air-cooled, 220-ton plant was located at grade level, complete with primary pumps and controls. Chilled water piping was polypropylene plastic for light weight. The piping was routed to the plant roof where it was tied into an existing process water loop.

Del-Air Mechanical was our construction partner.
Adler Pelzer Automotive Group, Athens, TN (Commissioned 2020)
After participation in the initial 2013 plant design, Applied Engineering was again asked to be a part of a construction team tasked with expanding the existing plant. While the 53,000 square-foot expansion was modest, it required a significant renovation to the existing process chilled water system. A new 40-ton process chiller was added to the existing 140-ton plant. In addition, pressure independent balancing and control valves were added to each of 54 hydraulic press locations.

Shoffner Kalthoff Mechanical was our construction partner.
Colortech Plant Two, Morristown, TN (Under Construction)
Colortech's Plant Two location/property was purchased in 2013, a plant that had been designed by Applied Engineering in 1998. The chilled water plant, 500 tons, was ready for replacement and additional capacity was required to meet manufacturing goals. A new, 700-ton air-cooled plant was located on grade at the opposite side of the building from the existing chillers. New pumps and hydronic equipment were located indoors, and a new control system for the plant was integrated into existing building controls. The control system was designed to optimize the process and HVAC cooling loop(s) temperature difference for maximum efficiency.


Office building and retail spaces require space conditions and mechanical design that is consistent with the tenant's business and functional requirements. Our ability to coordinate with architectural and interior design concepts sets us apart from many others. Energy efficiency remain a high priority for these projects.
Washington County Animal Shelter, Johnson City, TN
Regions Bank Building – Superior National Mortgatge, Johnson City, TN
Regions Bank Building – Nortwestern Mutual, Johnson City, TN
Mountain Commerce Bank, Knoxville, TN
Morristown Fire Station Four, Morristown, TN
Smart Bank, Multiple Branches, Servier/Knox, TN
Citizens Bank Building, Elizabethton, TN
Plaza Tower – KPMG Office/Data Center, Knoxville, TN
Langley Building – Pat Summit Foundation, Knoxville, TN
Langley Building – Ameresco, Knoxville, TN
Langley Building – Barge Design Solutions, Knoxville, TN
Langley Building – Enterprise Rental Car, Knoxville, TN
Our experience in the education field is deep and includes many large, institutional university buildings. Knowledge of central plants, building automation, and specialized applications like steam distribution are important. Experience in construction administration is especially important, to document and manage processes that are more complex than many smaller projects. A good relationship with building officials is an asset, and knowledge of their requirements allow quick turnaround of reviews when needed most. Applied Engineering accepts projects where code compliance is valued and achievement of indoor air quality is supported by Owners.
Haslam Building (Business), University of Tennessee Knoxville
Hesler Biology Building, University of Tennessee Knoxville
Burchfield Geography Building, University of Tennessee Knoxville
Allan Jones Aquatic Center, University of Tennessee Knoxville
Neyland Stadium East Skyboxes, University of Tennessee Knoxville
Neyland Stadium Phase I Renovations, University of Tennessee Knoxville
Lawson Athletic Center (Football), University of Tennessee Knoxville
Tom Black Track Renovations, University of Tennessee Knoxville
Boathouse Renovations (Women's Crew), University of Tennessee Knoxville
Lindsey Nelson Stadium Renovations (Baseball), University of Tennessee Knoxville
DeBusk College of Medicine, Lincoln Memorial University, Knoxville, TN
DAR Hall Chiller Plant, Lincoln Memorial University, Harrogate, TN
Governors Hall, East Tennessee State University
Library Renovation, Tusculum Univeristy, Greeneville, TN
Pioneer Park Baseball Stadium, Tusculum University, Greeneville, TN
Trousdale County High School (geothermal), Hartsville, TN
Applied Engineering has deep experience serving government clients. The nature of this work does not allow detailed descriptions of projects, but our experience includes the following major areas for projects having mechanical construction costs up to seven million dollars:

• Code and requirements analysis
• Creation of design basis documents (DBD)
• Participation in review and comment processes
• Laboratory HVAC and plumbing
• Nuclear air cleaning
• Humidity control
• Explosion proof design
• Energy analysis
• Energy management systems
• Control systems/networking

Governmental clients served within the last five years include:

• Los Alamos National Lab, Los Alamos, NM
• Pantex Plant, Consolidated Nuclear Services, Amarillo, TX
• Y-12 National Security Complex, CNS, Oak Ridge, TN
• Sandia National Lab, Albuquerque, NM
• Holston Army Ammunition Plant, Kingsport, TN
• Department of Energy, Oak Ridge, TN
• Naval Air Station Joint Reserve Base, Belle Chasse, LA


Today's COVD-19 environment requires knowledge of infection control techniques including ventilation, filtration, and building pressure control. Medical gas distribution remains important. Plumbing fixtures including accessibility codes must be appropriate and correct. A strong knowledge of controls and building automation systems, including energy management, is necessary and available to our clients.
ProNova Proton Therapy Beam Line, Cooling Water and Technical Gas Design, Knoxville, TN
Gastrointestinal Associates North, Knoxville, TN
Fountain Plaza Medical Offices, Morristown, TN
Healthstar Imaging Center, Morristown, TN
Facutly Physicians, Knoxville, TN
East Tennessee Brain and Spine, Johnson City, TN
Pain Consultants Ambulatory Surgery Center, Knoxville, TN
Endocrinology Associates, Knoxville, TN
Tennessee Cancer Center (USP 797 Compliance), Morristown, TN
Healthstar Medical Offices, Morristown, TN
Helen Ross McNabb Pharmacy, Morristown, TN
Helen Ross McNabb Pharmacy, Knoxville, TN
Hotels provide a home away from home and their guests expect comfort and convenience. While the obvious activity at a restaurant is dining, studies show that space comfort and restroom design accounts for up to one-half of a patron's satisfaction. Our design concepts also emphasize indoor air quality, space pressure balance, and attractive plumbing fixtures that are functional and complement the interior design concepts. Finally, Applied Engineering can not only design the proper building for breweries and distilleries, but can assist with the process and control of it.
Hilton Garden Inn, Gatlinburg, TN (LEED Silver)
The Standard, Knoxville, TN
The Mill and Mine, Knoxville, TN
Oconaluftee Visitors Center (LEED Gold), Great Smoky Mountains National Park
Holiday Inn Resorts, Gatlinburg, TN
Hampton Inn, Pigeon Forge, TN
Aubrey's, multiple across East Tennessee
Chick-Fil-A, LMU Campus, Harrogate, TN
The Melting Pot, Gatlinburg, TN
Barleys, Maryville, TN
Macado's, Kingsport, TN
Macado's, Boone, NC
Sweet Pea's, Knoxville, TN
Bistro by the Tracks, Knoxville, TN
Drink!, Knoxville, TN
Old Smoky Moonshine, Gatlinburg, TN
Sugarlands Distillery, Gatlinburg, TN
Old Smoky Moonshine, Warehouse, Gatlinburg, TN
Sugarlands Distillery, Warehouse, Gatlinburg, TN
Thunder Road Distillery, Sevierville, TN
Sevier Distilling Company, Sevierville, TN
Southern Craft Brewery, Johnson City, TN
Multi-family construction has greatly evolved during the economic recovery of the twenty-teens. Residents have demanded new amenities and energy codes have improved energy efficiency. The utilization of financing incentives for green design has benefitted owners and residents alike. Challenges of ventilation remain high, and the COVID-19 pandemic has placed additional emphasis on this (read more in our white paper). Applied Engineering is providing leadership for multi-family design across the Southeast USA.


Moore Building at Good Shepherd, Little Rock, AR

This renovation of an independent senior living facility, originally built in 1978, included 203 apartment units on seven levels. Amenities featured retail space, a salon, a full service kitchen and dining areas, offices, and activity areas.

Significant to the renovation was complete replacement of the building's hydronic fan coils, along with new chilled water and hot water piping. The existing two-pipe system was converted to a four-pipe system, requiring rework of the mechanical room, pumps, and building controls.


Christian Towers, Lexington, KY

The original tower was constructed in 1980, having five stories and 91 apartment units. New HVAC was installed to create a fresh air/supply balance, reducing infiltration. The original fire pump was replaced and site fire protection piping was renovated after collaborating with local fire department staff. The first floor commons area was renovated to include a new community room and kitchen space.

In addition, a new, four-story building was designed, consisting of 40 new units. Unit finishes and amenities were emphasized, including kitchen features and washer/dryer connections. HVAC design features included corridor space pressurization and demand control ventilation for community areas.


Redemption Towers, Summerville, SC

Ninety-six apartments were included in the renovation of the original five-story building. In addition, a 5,300 square-foot common area expansion was undertaken to include a new kitchen, screened porch, and bar-b-que area. A dog walk and irrigated garden beds were included.

Continuous conditioned fresh air was provided to each apartment, balanced with the unit exhaust for a neutral unit pressure. Corridors were positively pressurized. The building fire pump was replaced and the standpipes were reworked to comply with present codes.


Caswell Manor, Knoxville, TN

As a part of Volunteer Ministries, three new buildings included residences and common areas for supportive housing for the homeless. Each building was designed in an energy-code compliant manner, with provisions of fresh air to each unit in a balanced fashion. Energy Star compliant equipment was utilized, conforming to THDA, KCDC, and City of Knoxville Affordable Housing requirements. A fire sprinkler system was provided throughout the facility.


Radnor Tower, Nashville, TN

Two hundred four apartments were renovated during this 16-story renovation of 1980's construction. All storm and sanitary piping was replaced during the process. A new fire pump and domestic water booster was provided. Stairwell pressurization was an added new feature. The first and 16th floor were renovated to include community spaces and other amenities.


Broadway Tower, Knoxville, TN

Independent senior housing has been the mission of this building since 1980. The eleven-story building was renovated to feature all new plumbing fixtures and piping, including waste and water service. A new domestic water booster was provided, as well as a new fire pump.

Unique to this building was a first floor fire command center to support fire department first responders during emergency conditions.